Umów rozmowę z naszym konsultantem i sprawdź, jak FreePBX może pomóc Twojej firmie.
Czym jest FreePBX?
---
FreePBX jest najbardziej rozpowszechnionym na świecie interfejsem do zarządzania opensource'ową centralą telefoniczną Asterisk. Dzięki prostej formie integracji przemienisz Sugar lub SuiteCRM w globalne centrum komunikacji z klientem z możliwością m.in. dzwonienia i odbierania połączeń.
Integracja FreePBX z Sugar lub SuiteCRM
---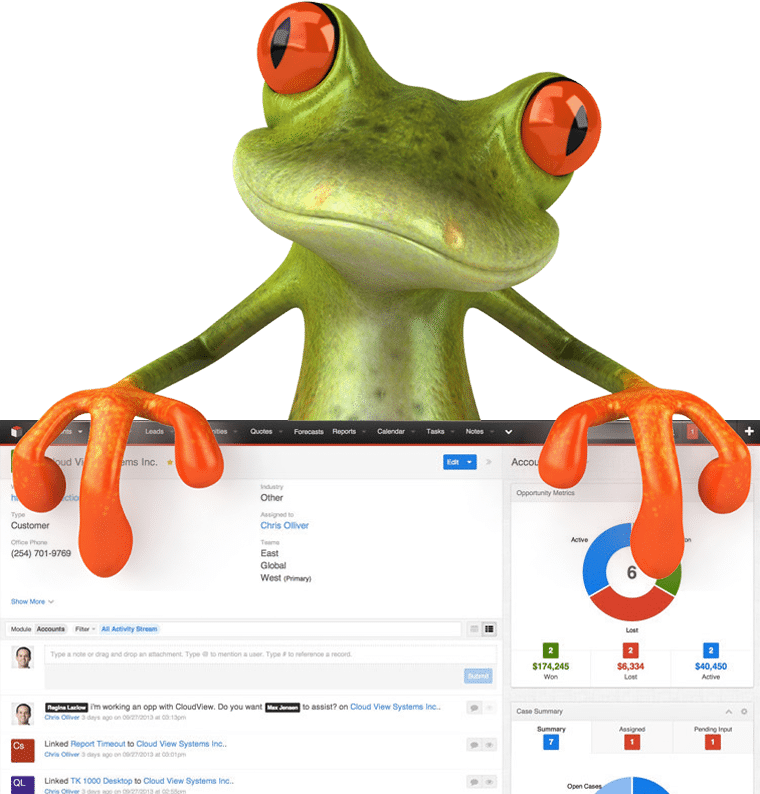 Click to Call
Realizuj połączenia telefoniczne jednym kliknięciem w systemie CRM.
Identyfikacja połączenia przychodzącego
Każde połączenie przychodzące uruchamia proces przeszukania bazy danych i identyfikacji dzwoniącego klienta. Karta klienta zostaje natychmiast wyświetlona użytkownikowi. Co ważne, trwa to na tyle szybko, aby użytkownik przed odebraniem połączenia widział w swoim CRM, kto do niego dzwoni.
Historia połączeń
Każde połączenie przychodzące i wychodzące jest automatycznie rejestrowane w historii kontaktu z klientem. Dane te pozwalają na jeszcze lepszą obsługę klienta z wykorzystaniem systemu CRM przy jednoczesnej oszczędności czasu poświęcanego na rejestrowanie połączeń.
Potrzebujesz więcej?
Potrzebujesz dodatkowo funkcji takich jak nagrywanie i odsłuchiwanie połączeń, czy podłączenie FreePBX do istniejącej centralki w Twojej firmie? Zrealizujemy to dla Ciebie w trakcie wdrożenia.
Porozmawiaj z nami o FreePBX w Twojej firmie!
---
Skontaktujemy się z Tobą w ciągu 24 godzin.